Here's where the rubber meets the road
We know your tires are an important investment — in safety, function, comfort, and style. That's why our experienced technicians are trained and certified to service your wheel and tire needs. From repairs and replacements to rotation and alignment, we'll have you rolling along smoothly in no time.
Unlimited members get tires at dealer invoice cost!
Comprehensive tire care and repair
Most tire-related blowouts, accidents, or poor performance can be avoided with consistent inspection, maintenance, and care. Our experienced technicians are well-versed in inspecting, repairing, replacing, rotating, mounting, balancing, and filling tires so you can enjoy a smooth, safe, efficient ride.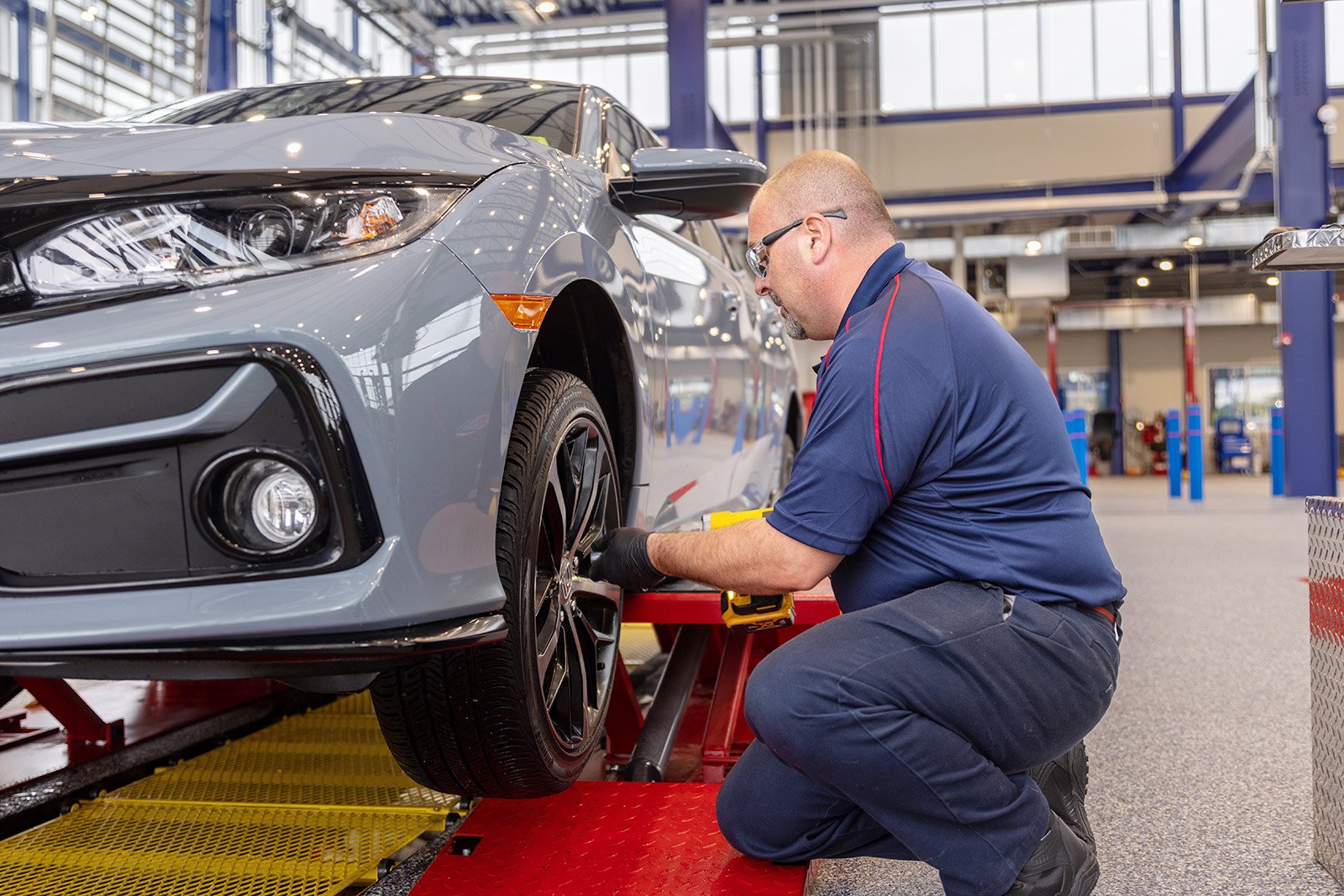 Turn heads with customized wheels
Not only do we fix you up right with rim repairs, but we can also change the color of your rims to suit your personal style. Call our Collision Center for an appointment today.
Delta Sonic Collision Center
1655 Walden Ave
Cheektowaga, NY 14225
Hours: Monday – Friday: 8 am – 5 pm
3%
Properly inflated tires helps to improve gas mileage by up to 3%
Source: U.S. Dept, of Energy 2023
New tires & installation
Prices Vary
We carry many brands, such as: Michelin, Bridgestone, Continental, Goodyear, Pirelli
Maintains even wear and prolongs tire life. Additional fee for specialty rims & tires. Plus tax where applicable
Be prepared for hazardous winter roads w/tires designed to withstand ice, snow, salt & other wintery conditions
Tire Detail Services
$79.99
Includes: Wheel/rim cleaning, polishing & waxing; Treating & steam cleaning rims, wheel wells & moldings; Dressing exterior moldings, bumpers & tires; Protecting wheel wells w/Factory Black Undercoat. Plus tax where applicable.
We offer tire services at 15 locations
Want a FREE tire inflation?
Want a FREE tire inflation?
Oil changes come with our courtesy maintenance check, including a free tire check and inflation
Learn More About Oil Change
Need a deep clean for your tires and rims?
Need a deep clean for your tires and rims?
All Delta Sonic Car Washes remove brake dust & dirt on tires & rims
Learn more about car wash
Wheel & Tire Services FAQs